Ots Labs OtsAV
OtsAV is a PC-based professional digital media playout system for the Windows platform used by DJs, broadcasters, venues & music or video solution providers. With first-class automation and full manual control, OtsAV is the premier DJ software in popular use since 1999.

Stability & reliability. Run for years without a single glitch or reboot!


Best in-class quality. Audio, video, processing—you name it.


Innovation. Save time, express your creativity.


Obtain consistently professional results. Always.


Loved by DJs, broadcasters & solution providers since 1999.

...IT JUST WORKS!

Forget half-hearted efforts... Join the market leaders. Discover more



Common Usage Scenarios | Customer Case Studies | Testimonials | Technology | Download OtsAV Free Trial
Not sure which product? Search by solution.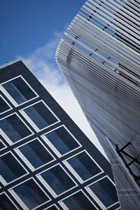 About Ots Labs... Focused on innovation and quality in developing professional, intelligent computer-based audio and video solutions since 1996. OtsAV DJ, OtsAV Radio, OtsAV TV, Ots Player, and Ots Studio are all part of the Ots Labs suite of products. DJ software, radio automation software and TV automation software are our specialty. More...
Discover why OtsAV software is unique - a breakthrough application allowing you to manage, play and mix music, audio and video, in an unprecedented manner with a standard Windows PC. OtsAV heralds a new age in DJ software mixing, TV / radio automation and AV enthusiast enjoyment. Choose a solution section here...
Try one of the free OtsAV trials now and start enjoying our high quality DJ software, radio automation software, or TV automation software today.